Tracing the Greek Parallels to Acta Thomae in India as Witnessed in MS NBKM 1039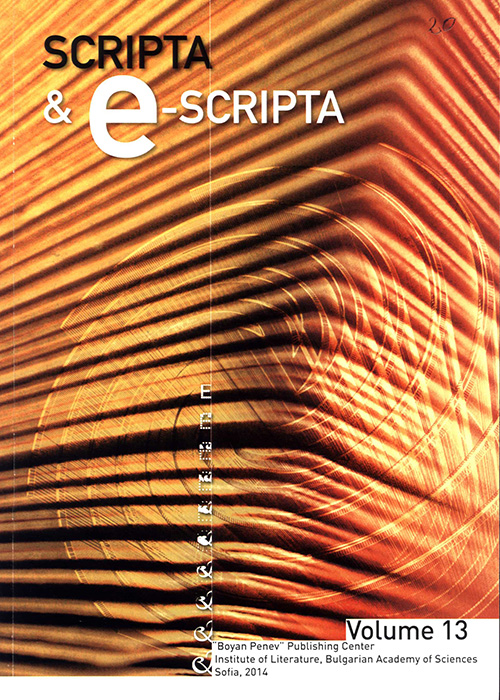 Author(s): Andrej Boyadzhiev
Subject(s): Language and Literature Studies //

Published by:

Institute for Literature BAS

Print ISSN: 1312-238X
Summary/Abstract:

The paper discusses the possible Greek version of Acts and Martirdom of St. Apostle Thoma in India that was translated relatively early in the Slavic tradition. The author makes a new edition of the Greek text based on the critical edition by Bonnet 1903. His aim is to find the Greek text that is closer to the Slavic version.
---
Page Range:

89-106

No. of Pages:

18

Language:

English

Prof., PhD, Faculty of Slavic Philology, University of Sofia

Description

Dr. Andrej Bojadžiev is Professor in the Faculty of Slavic Studies at Sofia University "St. Kliment Ohridski". His main fields of interests are Slavic historical linguistics, Cyrillic and Glagolitic paleography, markup technologies, digital humanities, and electronic publishing.

KEYWORDS:

15 views