The Quotations from the Psalter in the Pašman Rule and the Croatian Glagolitic Tradition of the Psalter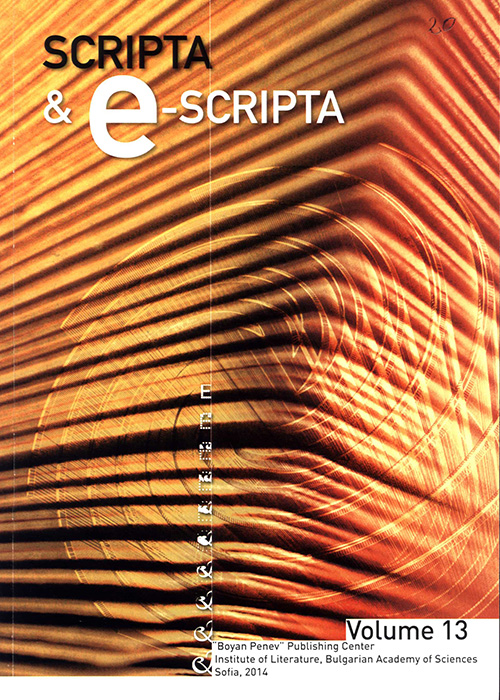 Author(s): Gergana Nikolova
Subject(s): Language and Literature Studies //

Published by:

Institute for Literature BAS

Print ISSN: 1312-238X
Summary/Abstract:

This paper analysesthe quotations from the Psalter in the Pašman Rule. The Pašman Rule is a Croatian Glagolitic manuscript from the XIV century, containing the oldest Slavonic translation of the Rule of the Benedictine order. The quotations are compared with the corresponding verses in Croatian Glagolitic manuscripts: Psaters (Psalterium Vindobonense, codex Parisiensis, codex Lobkowiczianus-Pragensis, codex Zagrabiensis, codex Pasmanensis and codex Parisiensis 73) and the edition princeps the Croatian Glagolitic Breviary from 1491. The aim is to show some of the symptomatic cases of resemblance and difference between the sources examined. The results of the analysis suggests that the quotations correspond sometimes to the most archaic Psalterium Vindobonense. More frequently they are similar to the other manuscripts and to the Editio princeps of 1491. Still, in most cases they are close to the text in codex Parisiensis 73. On the other hand, the Psalter quotations in the Pašman Rule deviate from the sources examined in several cases. This happens when there are differences between the text in the Vulgate and the Benedictine Rule. The differences are due to individual choices of the translator of the Benedictine rule, incorrect or a free translation.
---