Peculiarities of the Two Old Bulgarian Kanons Dedicated to St Methodios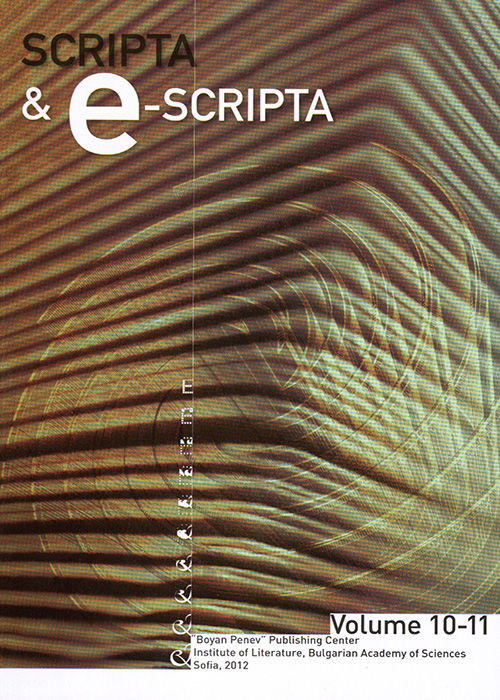 Author(s): Stanka Petrova-Hristova
Subject(s): Literary Texts // Bulgarian hymnography // St. Clement of Ochrid // Konstantin of Preslav // Structure of the kanons //

Published by:

Institute for Literature BAS

Print ISSN: 1312-238X
Summary/Abstract:

The author of the paper analyses the volumes and contents of songs in both original kanons dedicated to St. Methodius: of St. Clement of Ohrid and of Konstantin of Preslav. The basic unit of measurement shall be the verse. The difference between troparia of I-VI song and VII to IX is illustrated. The proposed explanation for this difference in the total number of verses takes into account the presence of two stanzas inserted after VI song (kontakion and ikos) which do not belong to the kanon. Perhaps the authors have sought to build two relatively equal parts of a whole liturgical composition "kanon and kontakion and ikos". This formal feature could be the exception to be typical of the style of both authors, or it could be specific to a certain period of development of the hymnological genre.
---