On the Illumination of the Four Gospels Book – MNIR invert. 131507, Bucharest, Romania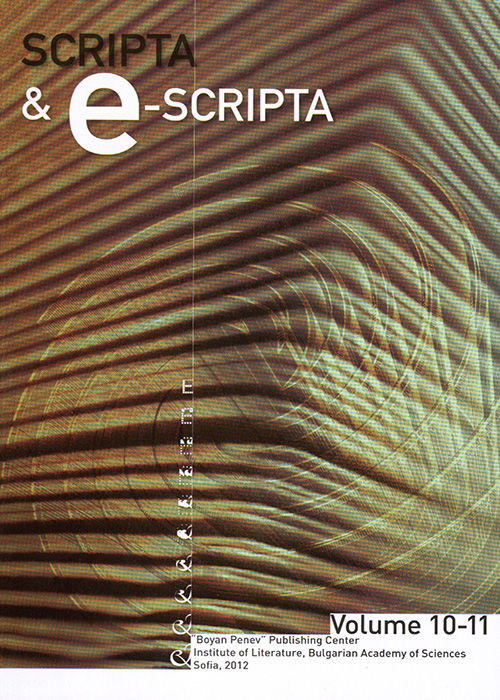 Author(s): Lora Nenkovska
Subject(s): Literary Texts // Wallachian scriptoria // Illumination // Mount Athos // Nicodemus of Tismana //

Published by:

Institute for Literature BAS

Print ISSN: 1312-238X
Summary/Abstract:

The paper presents the illumination of the Four Gospels MNIR 131507 from the National Historical Museum in Bucharest, the first illuminated codex made in the Principality of Wallachia. It has been copied and embellished by Nicodemus of Tismana in 1404–1405, presumably in the Monastery of Voditsa. Comparative examples taken from the Byzantine manuscript tradition, mainly luxury manuscripts of the Blütenblattstil, demonstrate the models Nicodemus could have seen during his stay on Mount Athos or in Wallachia, where such a codex could be brought at the late fourteenth or early fifteenth century. It is important to notice that the ornamental decoration of the Gospels remains isolated and does not penetrate the Wallachian scriptoria where in the fifteenth and sixteenth centuries the ornamental language is that of the geometric Balkan interlace style. A return to the ornamental illumination, introduced by Nicodemus, is testified only in the seventeenth century but within the context of a different aesthetic concept.
---